Movie Review: Sherlock Holmes: A Game of Shadows
Synopsis
Sherlock Holmes has always been the smartest man in the room… until now. There is a new criminal mastermind at large – Professor James Moriarty – and not only is he Holmes' intellectual equal, but his capacity for evil, coupled with a complete lack of conscience, may give him an advantage over the renowned detective.
Now, as a rash of murder and mayhem breaks out across the globe, only Holmes and Watson can stop the cunning Moriarty from completing his ominous plan and altering the course of history.
I was surprised at how much I liked the first movie, so I had to see if the second one lived up to it. Maybe I was expecting too much, but I didn't like this movie as much as the first.
The movie was good. The actors were wonderful. The action was non-stop and fascincating, I love all the special effects. Very well done. The scenery was awe-inspiring. The costumes were fabulous. So what went wrong? For me, there was just too much going on and not enough downtime for us to re-connect with the characters.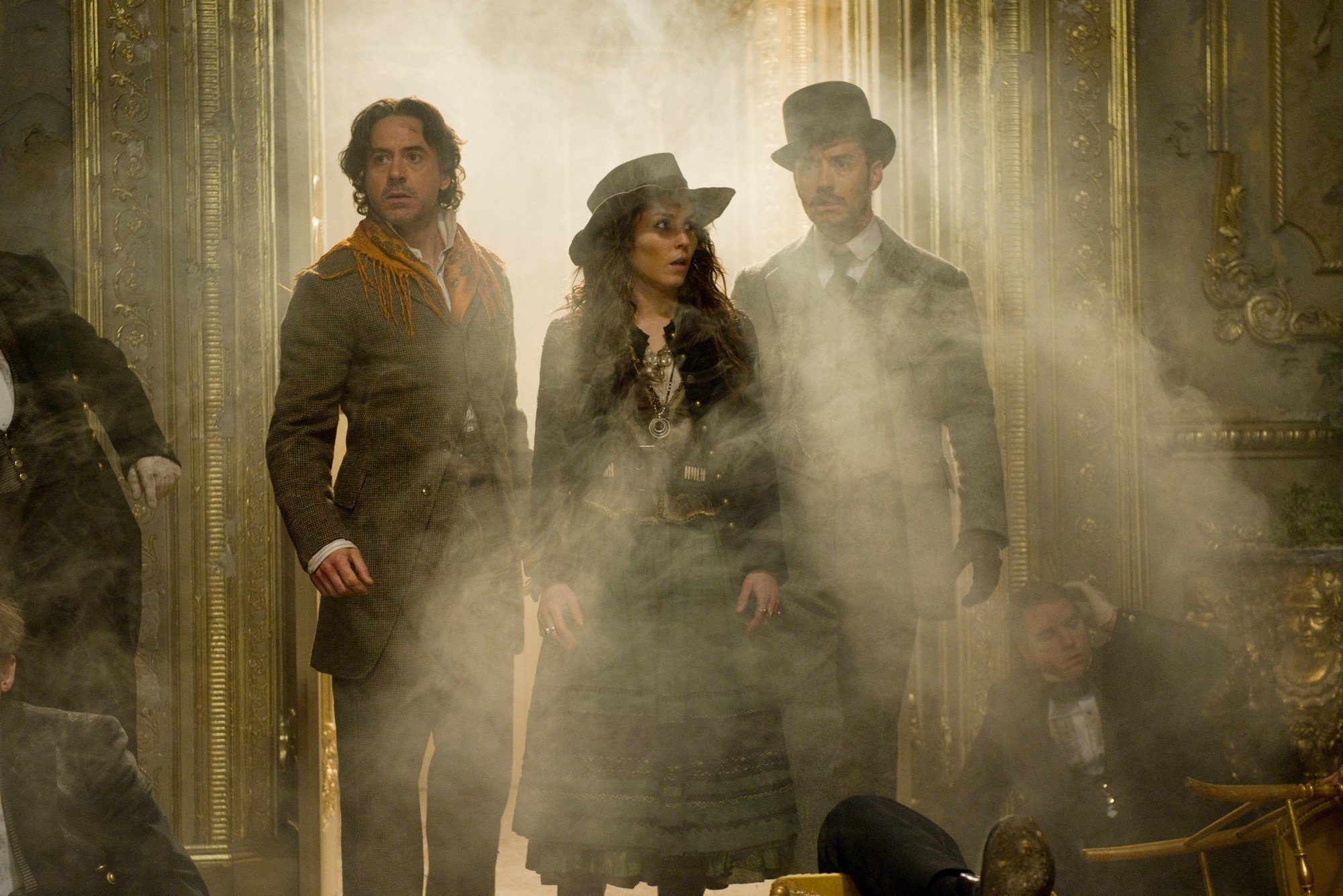 And look at the eye candy in this picture. Not only are the guys hot (Robert Downey Jr and Jude Law), but she (Noomi Rapace) does her best to steal a little of the film from them. I loved her exotic looks as her role as a gypsy.
If the plot was a little more developed, I think this could've competed with the first movie. This show had so much potential that I was a little disappointed when the movie ended without showing Holmes as a little more human.
Rating: